I love getting the mail at Christmas time because I LOVE getting Christmas cards! Sign me up for your Christmas list!
I have always had a hard time figuring out a way to display them. I don't want them to just sit around, and long ago were the days you taped them around the doorway.
Shimmer, silver, and gold are all a part of my Christmas decor... so I made these. A mixture of pinterest inspiration and my own flare.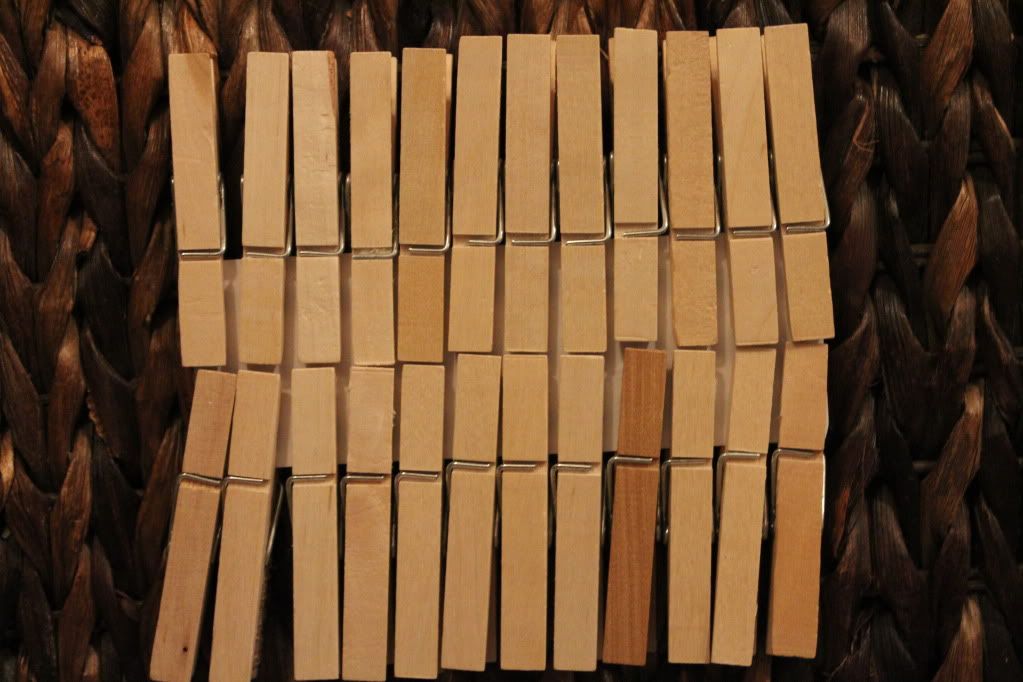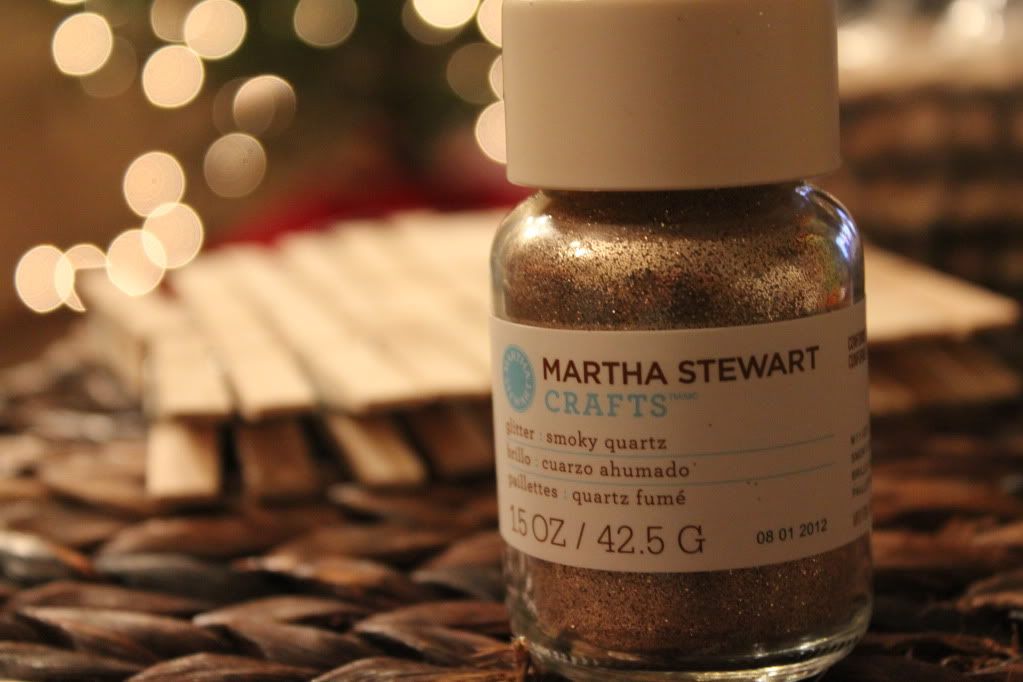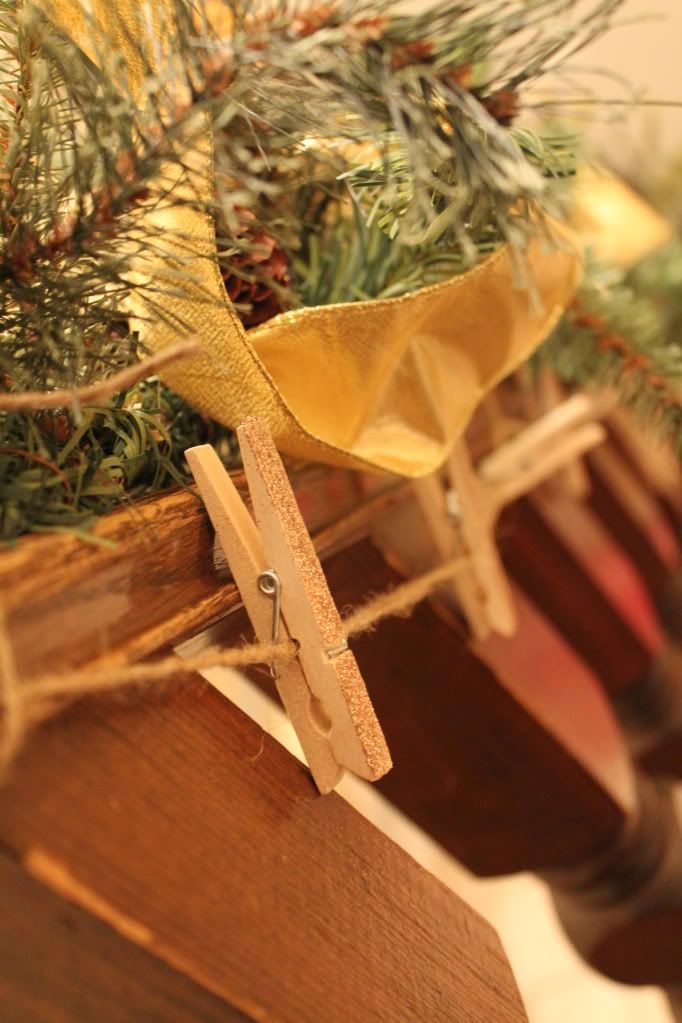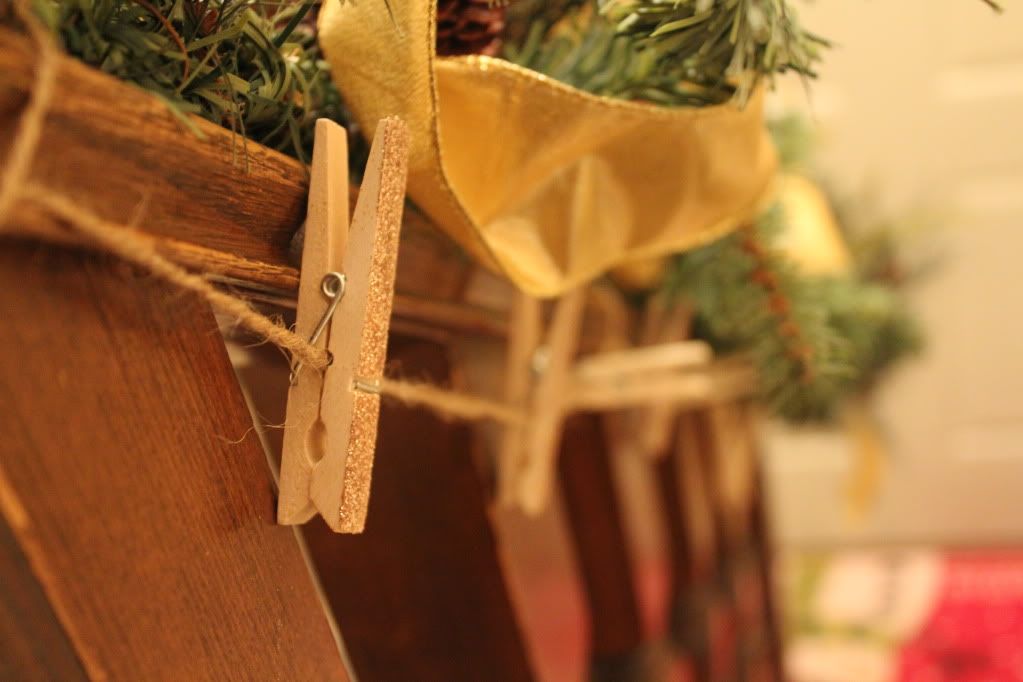 Waiting for those cards! I used modge podge to stick the glitter on the clothes pins.
{S}