As summer ends and fall begins, we in Minnesota feel each and every change of season. I am happy to report I have one decided to properly embrace fall for the wonderful season it is. It took a lot of internal convincing, but I have made it. And boy, have I made some plans.
However, the weather has not yet changed. So before I bust out the pumpkin puree, pick the apples off my tree, and drink a hot cup of tea, I will finish up the ideas I had for summer. One of those being the world's easiest and most customizable pies- summer style.
Here we go: ingredients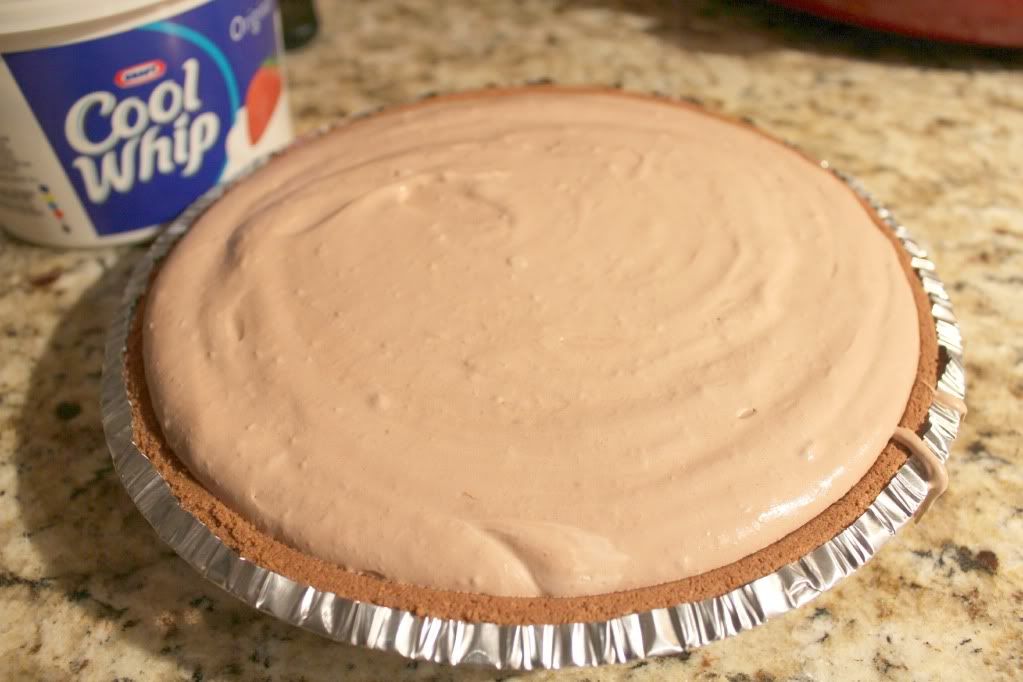 1 pkg instant pudding
1 pkg cream cheese
1 container cool whip
1 tsp vanilla extract
1 pre made Graham cracker crust
Directions:
Make pudding according to pie filling directions. Add softened cream cheese. Beat on medium speed. When combined, add cool whip and vanilla. Beat again until combined. Pour into Graham cracker pie crust. Refrigerate for 4 hours or until set. Want an even tastier treat? Freeze the pie. It's like fluffy ice cream goodness.
How to customize:
The other night I made it with chocolate pudding and chocolate Graham cracker crust. You can choose your favorite flavor and add extra ingredients.
Examples:
Banana cream pudding with slices of banana.
Chocolate pudding with chocolate chips.
Coconut cream with coconut flakes.
The possibilities are endless! Don't forget to garnish and make it pretty!
**************
One other thing I wanted to get in before summer ended was dinner on my patio with friends. It's peaceful and relaxing. Plus, it's the only season where we can eat at a real dining table (not enough space in our 1900's home for a dining space!)
Hope you are enjoying your last moments of summer.