It's hard to believe it's almost over. Two more days and we're gone. The last 5 weeks have flown by and I will miss it up here.
We enjoyed our last weekend up here by going to Art in the Park. It's a yearly tradition that we have been introduced to.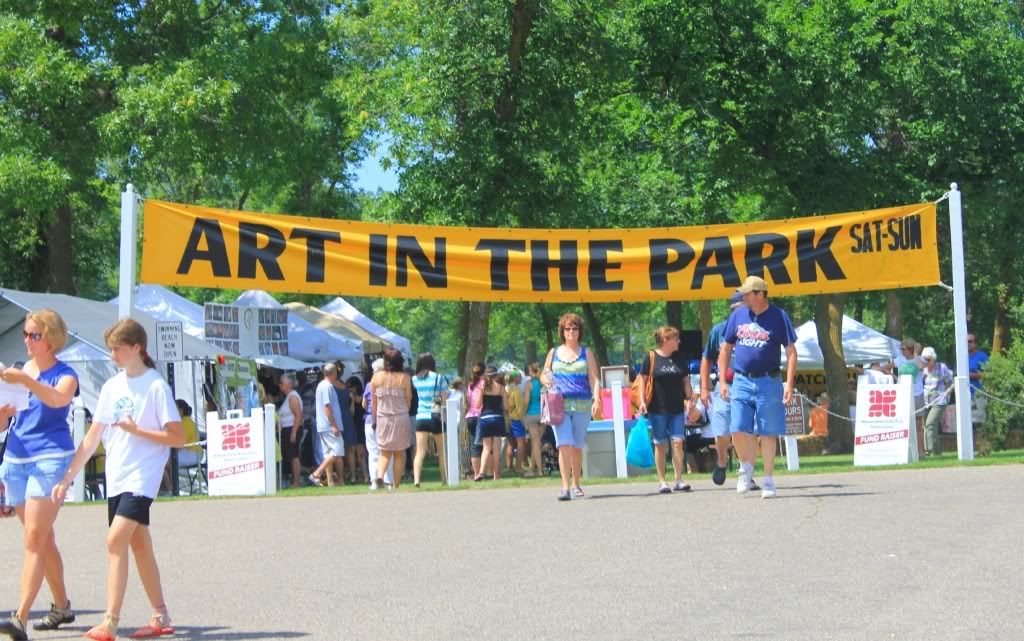 People from around the area gather to enjoy concessions, music, and many fun vendors.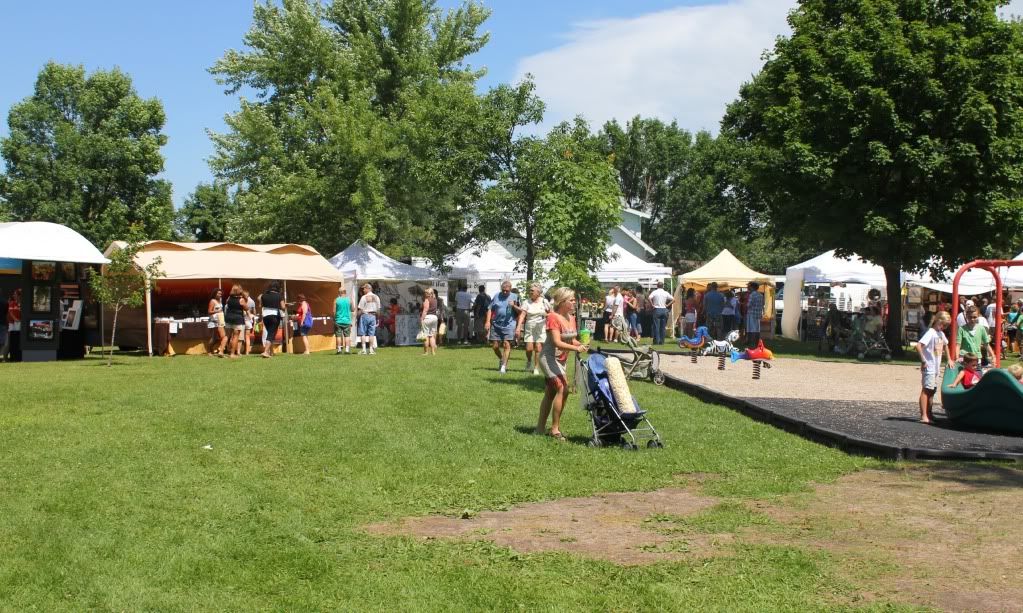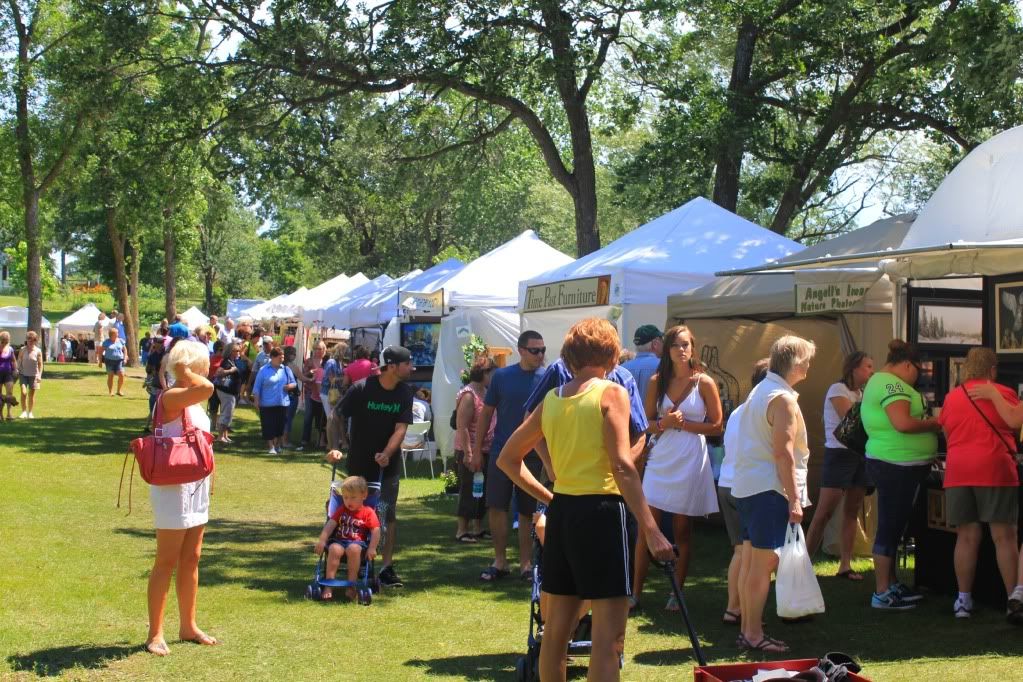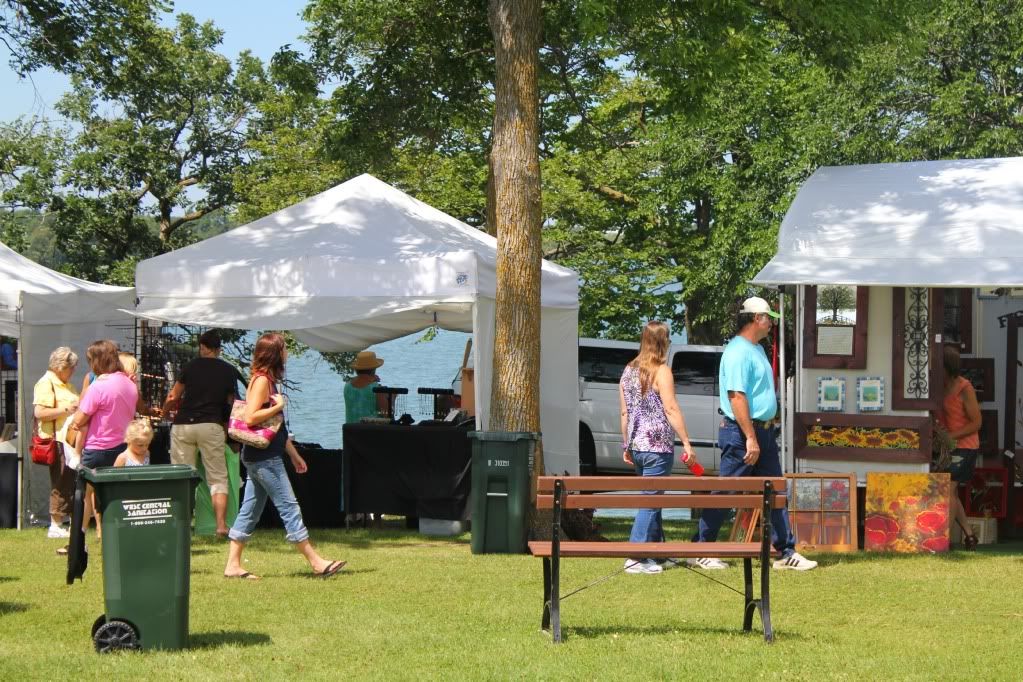 There is everything you can imagine here. Paintings, wood carvings, soaps, photography, metal sculptures, and my favorite, jewelry, all made by local artists. A fun little place with a serene background of a lake.
We walked around and scoped everything out. Kona had a blast watching people and eating any stray cheesecurds along the ground. We ran into another golden retreiver puppy. We ask how old, and were extremely suprised to hear that they were the same age. The other was twice the size of ours. I wonder how big she will be...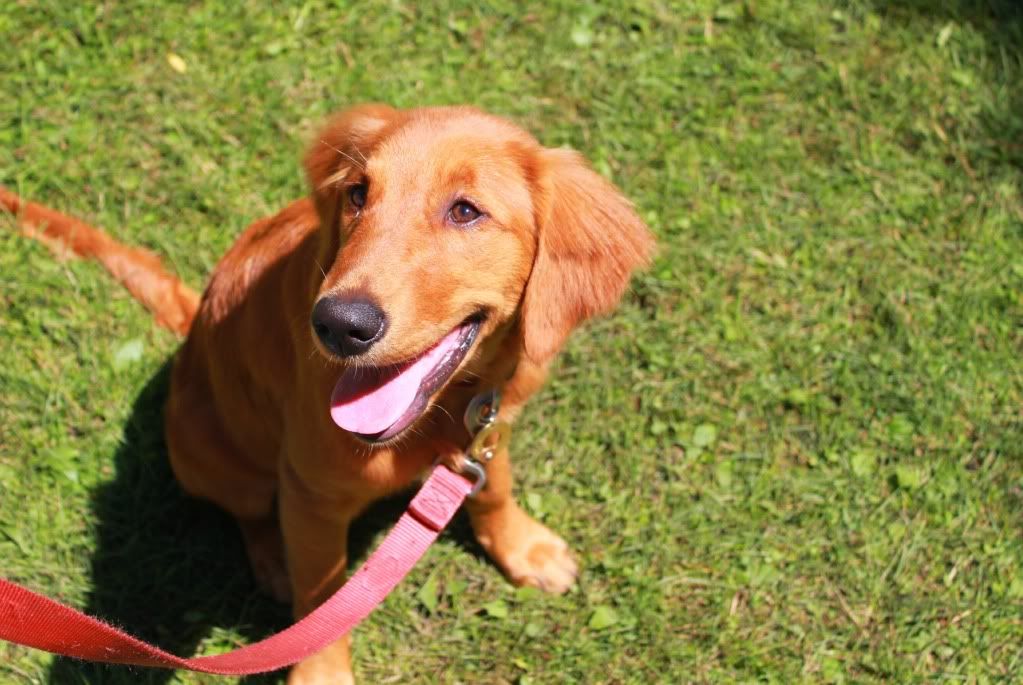 Then we found the food stands.
Camp is filled with traditions, food traditions mostly.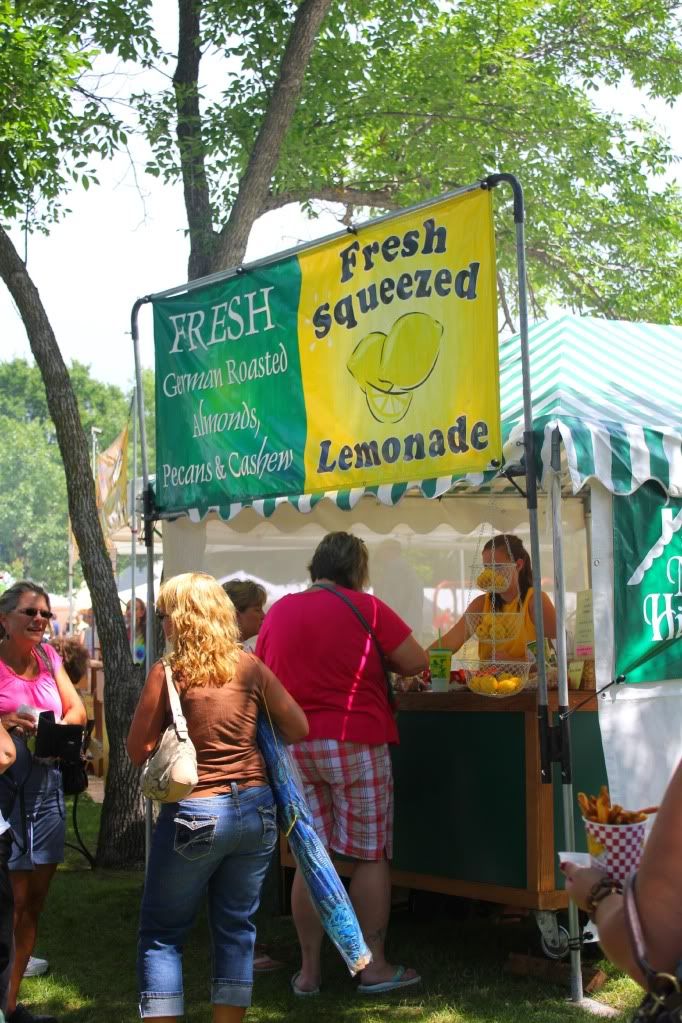 There is nothing like ice cold, fresh squeezed lemonade. It makes summer truely summer.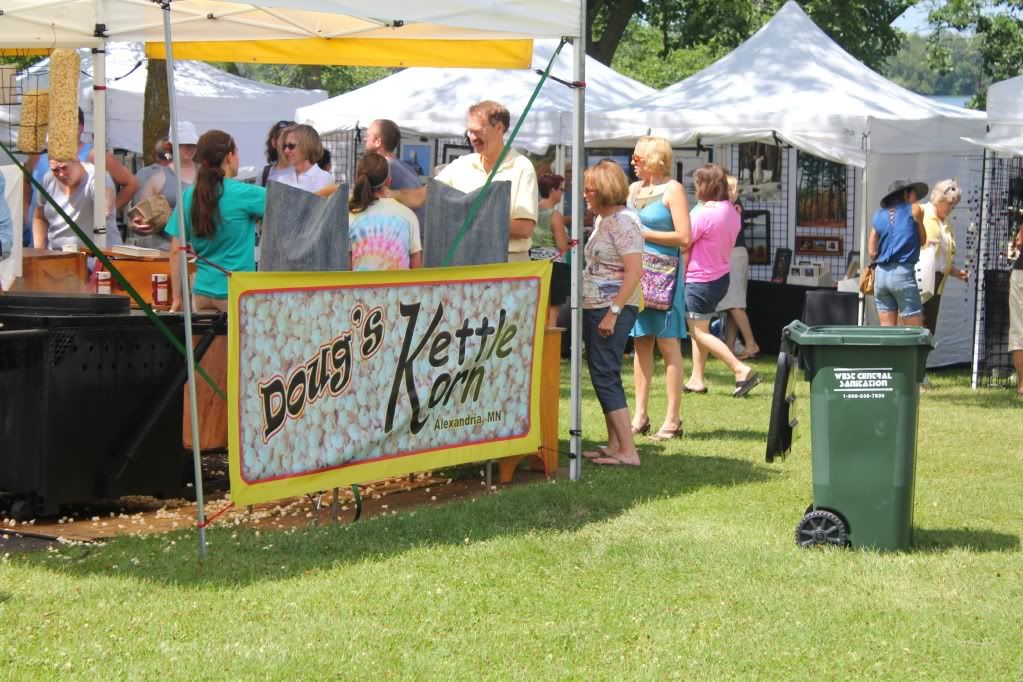 Homemade kettlecorn.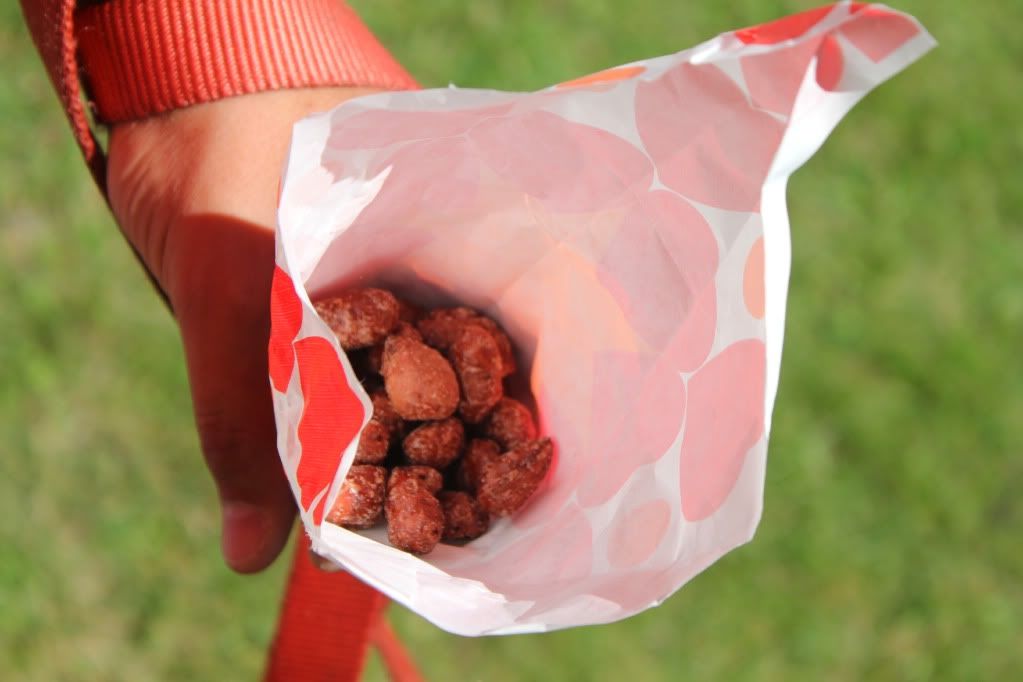 Cinnamon sugar candied German almonds. You can control yourself when it comes to these. They are warm and fresh as they are handed off to you.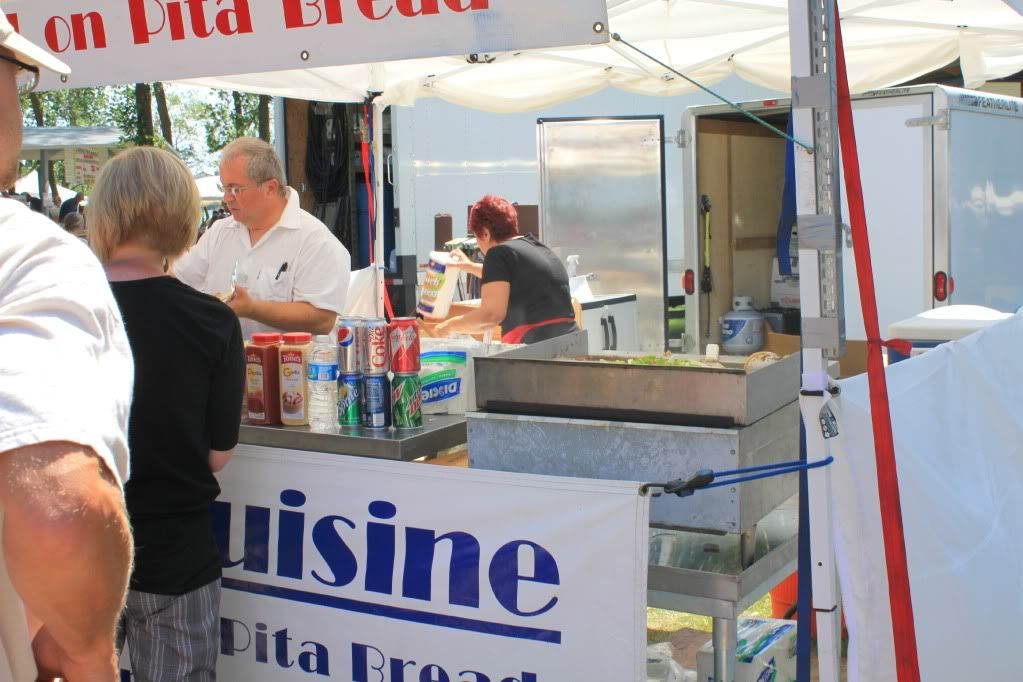 Then Chicken Pitas. I had my first one two years ago and instantly became hooked. This stand travels from Minneapolis to be here every year. The best part? They are actually Greek! I am not sure I will be brave enough to try and an actual gyro though...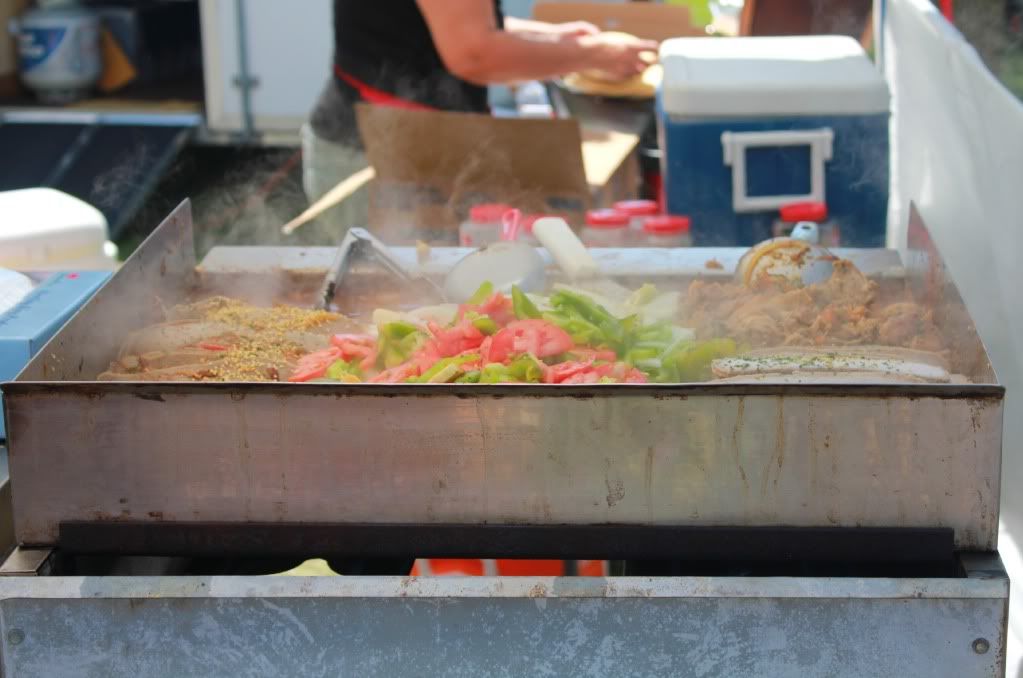 Standing line is always worth the wait- especially when you can watch and smell everything going on. It all makes the first bite even better.
After checking out all of the vendors, and after I ate, I made a decision on what treasure I wanted to bring home.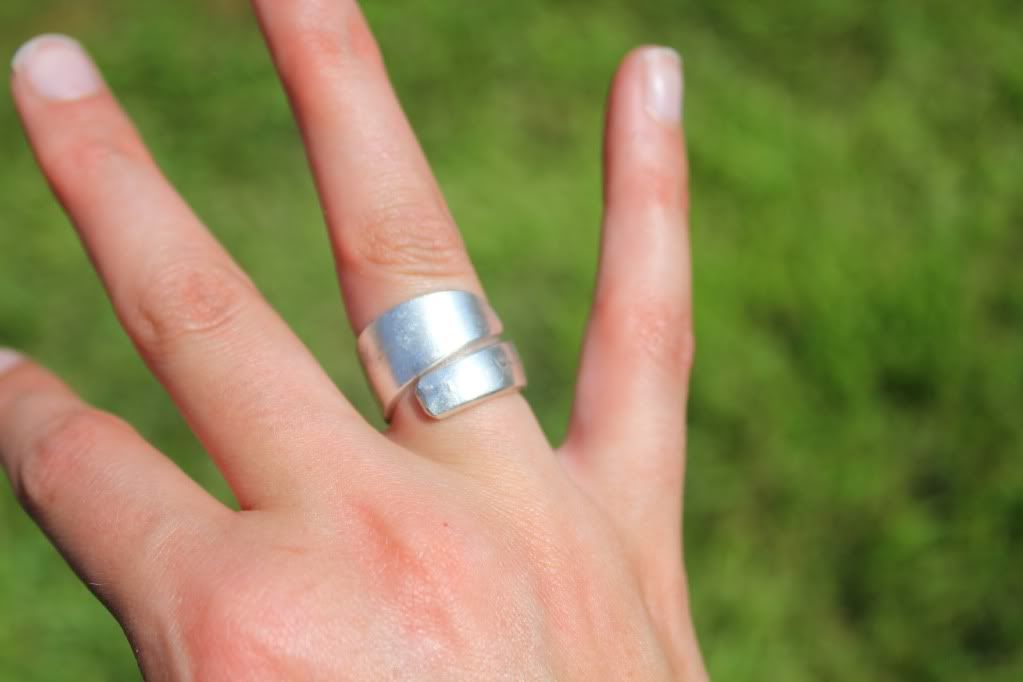 Thick metal made from a spoon! I am usually not a fan of spoon jewelry, but this little stand changed my mind. They do beautiful work, and for $12, how could you not indulge?
**************************
As the summer up here comes to end, and it feel so bittersweet, I have thought about what I have learned while being up here. Here's my list:
1. I really can cut down on bread, my favorite food.
2. It's not a terrible thing to eat the same type of salad everyday
3. sunflower seeds are good on salads!
4. I CAN run! I had a goal to run regularly up here to become fairly good at it- I only did it twice, but I made it farther than I thought I could in those 2 times. That's victory right there. I'll stick to yoga until I have another opportunity to run again :)
5. Lakes aren't that scary when you're not touching weeds or fish.
6. Boats that sink from bad rainstorms- and still work! PTL for Kyle's boat being ok from Monday's storm.
7. Swimming is SO GOOD for my foot with Lymphedema
8. Not all nurses know what lymphedema is. (Scary right?!)
9. I can miss doing household chores. weird.
10. I can survive living in a camper for a month. Not sure if I will try it again.
11. That I am gifted. This will be saved for another time...

**********************
And adding to my extremly long post:
If you like our blog, please show your support by following and commenting! Even if you are not a blogger yourself! We love the encouragement- it makes our day!
When we have more followers we will start doing some great giveaways!
Have a blessed Wednesday!