Besides the over populated areas, high amounts of grid-lock traffic, and the inland smog, the California coast is one of my favorite places in America.
My husband and I had the privilege to spend the weekend in Dana Point/ San Clemente for the weekend with my family for my cousin's wedding.
We stayed in the Dana Point Harbor.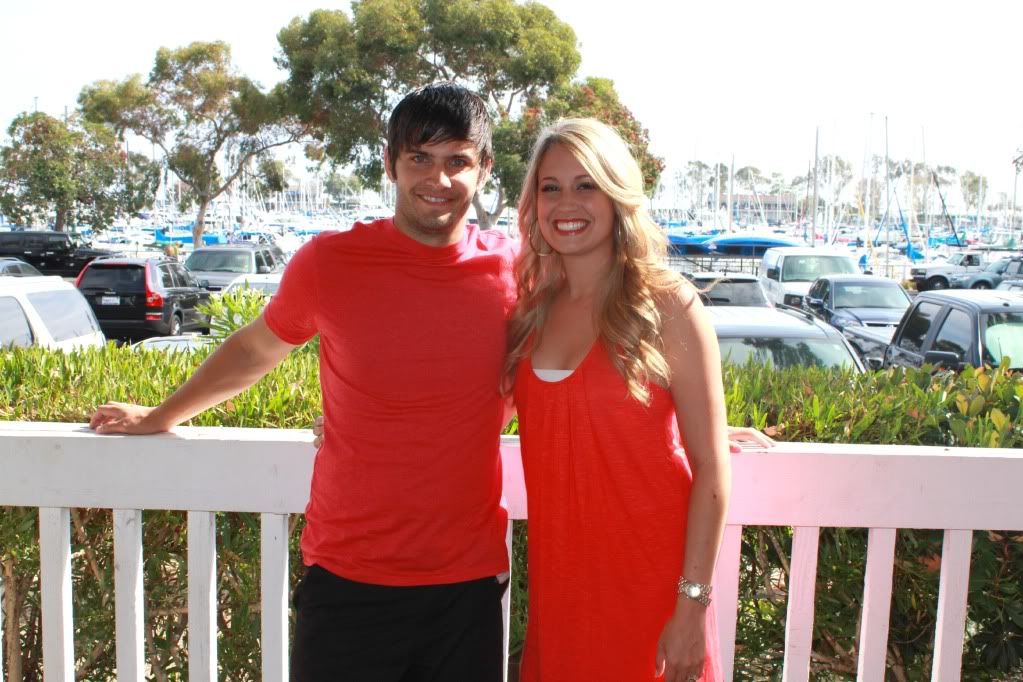 There was nothing like waking up early (thank you, time difference!) walking along the harbor with the fresh, cool ocean breeze. There was an area on the water within walking distance to our hotel with little shops, and plenty of restaurants. My favorite in the morning was the Coffee Importers.
The food was excellent, but the coffee... superb.
Harbor Latte- Like a Starbuck's Caramel Macchiato, but 100x better.
Caramel Brulee Latte. It's funny how much they embrace fall there. Pictures of fall leaves, specialty fall drinks, stores with a fall line. All I wanted was to escape the fact that fall was around the corner and to hold on to every drop of summer remaining. I will fully embrace one of my favorite seasons as soon as i can get over my rebelling stage.
We would pick our favorite table and look out into the harbor. Peaceful. Everyone brought their dogs to this area. Made me miss little Kona. Also made me want to ride a bike. Everyone had bikes. Everyone was fit. Inspired me a little bit.
There was a lot going on this past weekend. Stay tuned for the California series. :)
{S}
Linking up Here