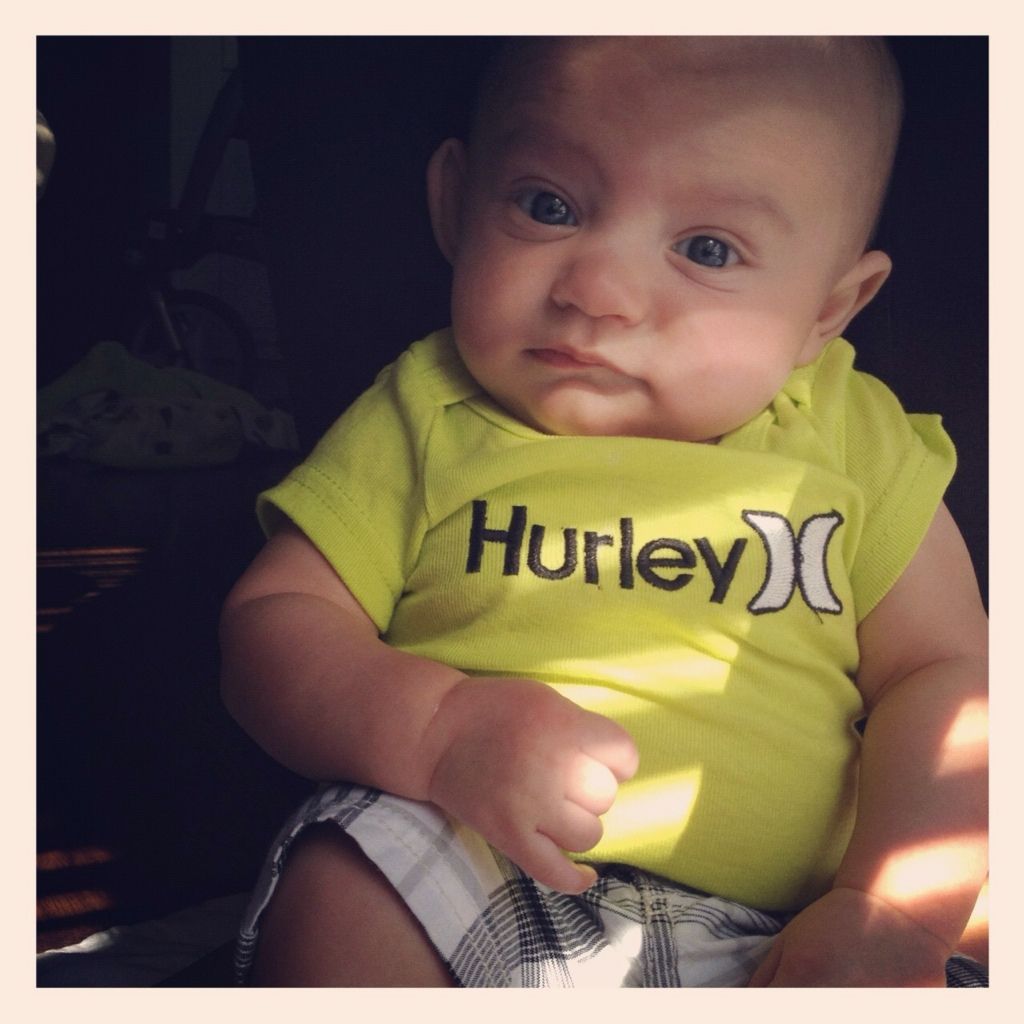 here is one of the onsies!
I was working on this project a couple months ago, and didn't want to show the result until until Hudson's room was completely decorated. Unfortunately, you will have to stay tuned. My goal is to finish his room by his birthday! 4 months after being in the house and I am still not finished decorating!
Before Hudson was born, I found some Hurley onsies that were just adorable. When he was finally big enough to wear them, we had already sold our house and was in homestead limbo. I decided his next room theme from these onsies. Hurley/surfer/sea. I made a lovey for him out of bright ocean hues and waited to find our next home. I am just a few items on the wall away from finishing his room now. Here is one of my favorite parts I made for it.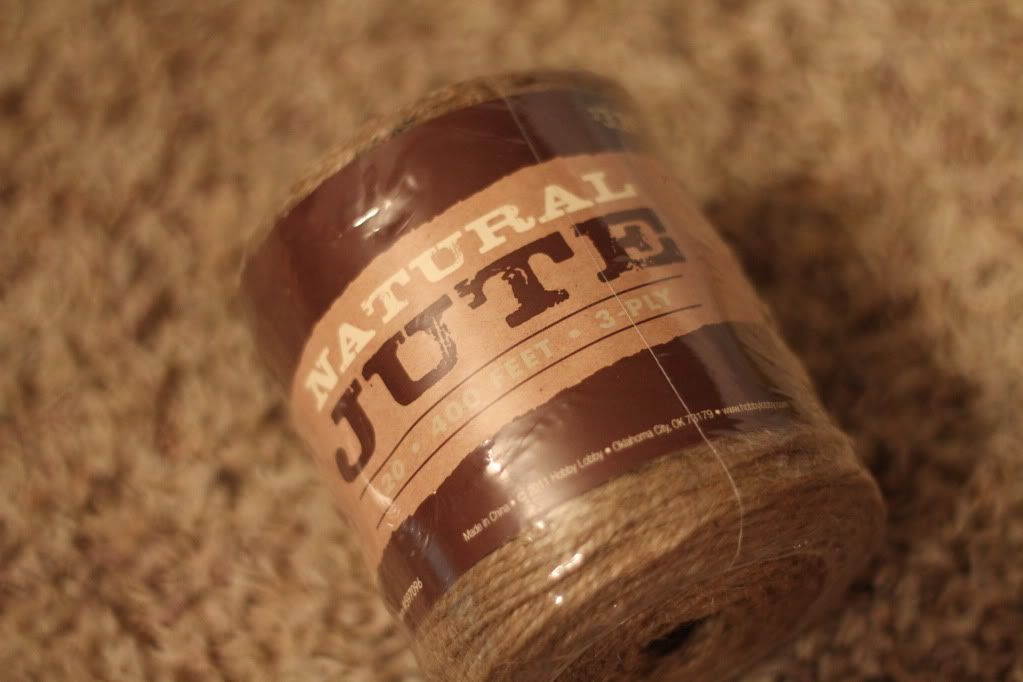 A couple hours of twine, a glue gun, and a lot of winding round and round... I have some really cool letters to hang. I just need Mr. Twentysomething to help hang it! They give a nautical/beachy feel. Stay tuned for a nursery reveal in the next couple months!
{S}