This summer, we live on a lake. My husband is savoring every moment being out on his boat, fishing for hours. We don't have very many opportunities to spend time together alone while we are here, so being on the lake creates a perfect window. It also becomes a family event. We couldn't help but bring our pride-and-joy, Kona. She brings the entertainment for the night.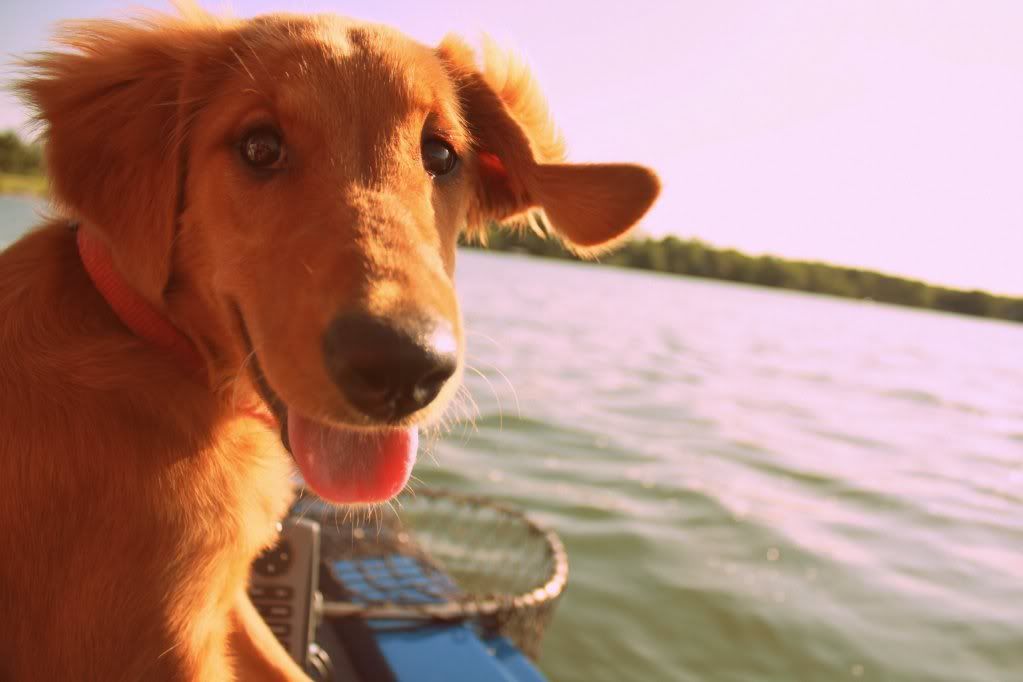 She is frustrating and wonderful all packed up in one bundle. We love her through her consistant chewing on our limbs.
We reached our spot and then, we fished.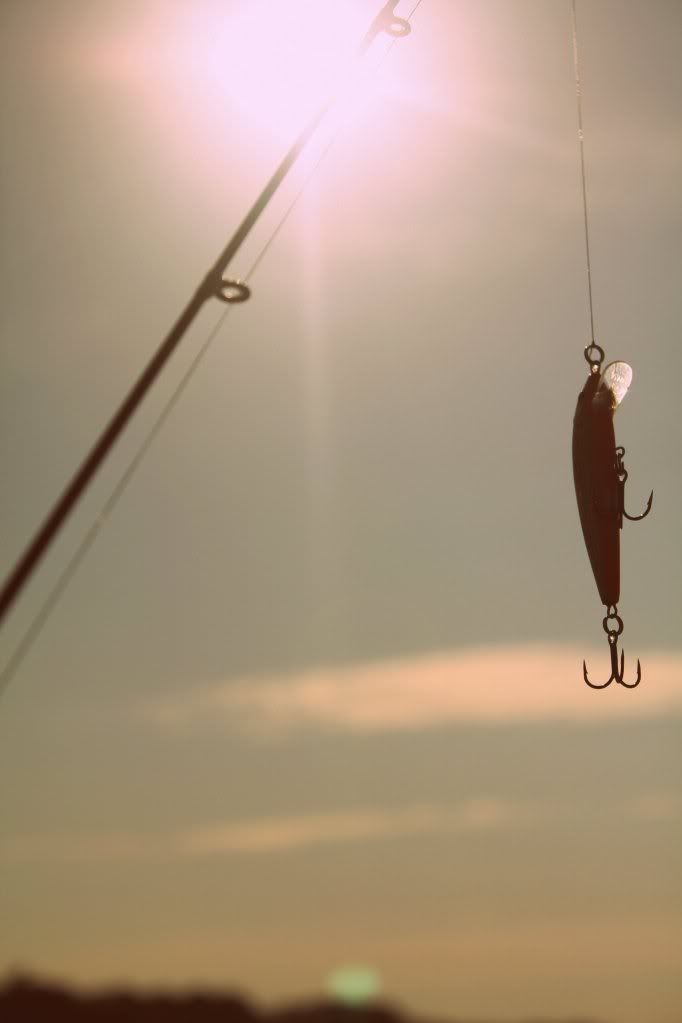 I do enjoy fishing. A lot. As long as I catch something. Last night was rough. I caught more of this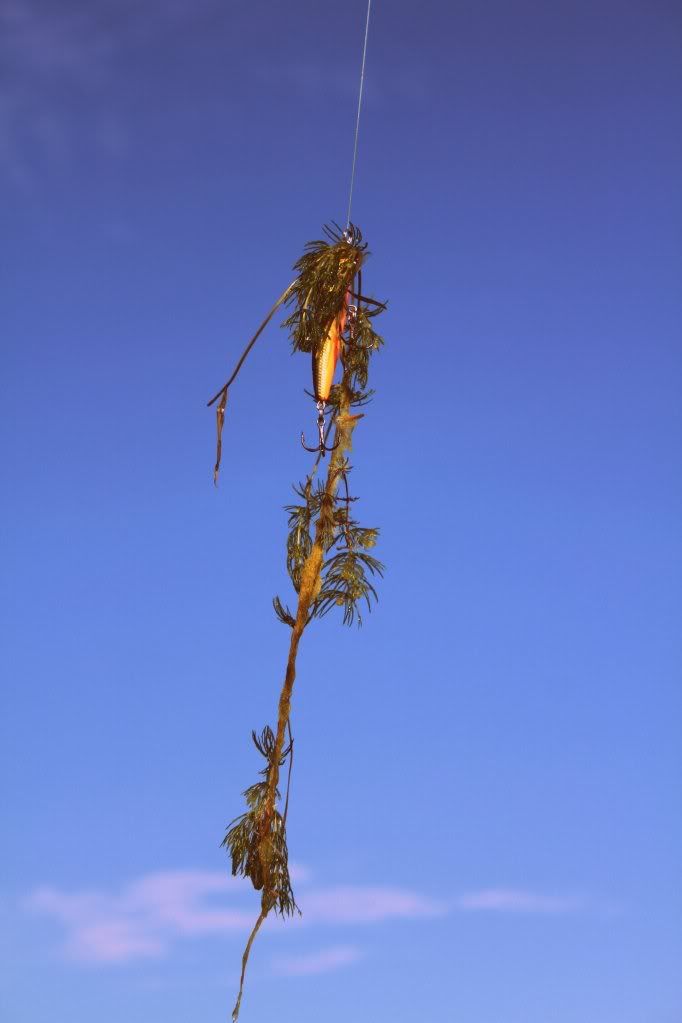 than this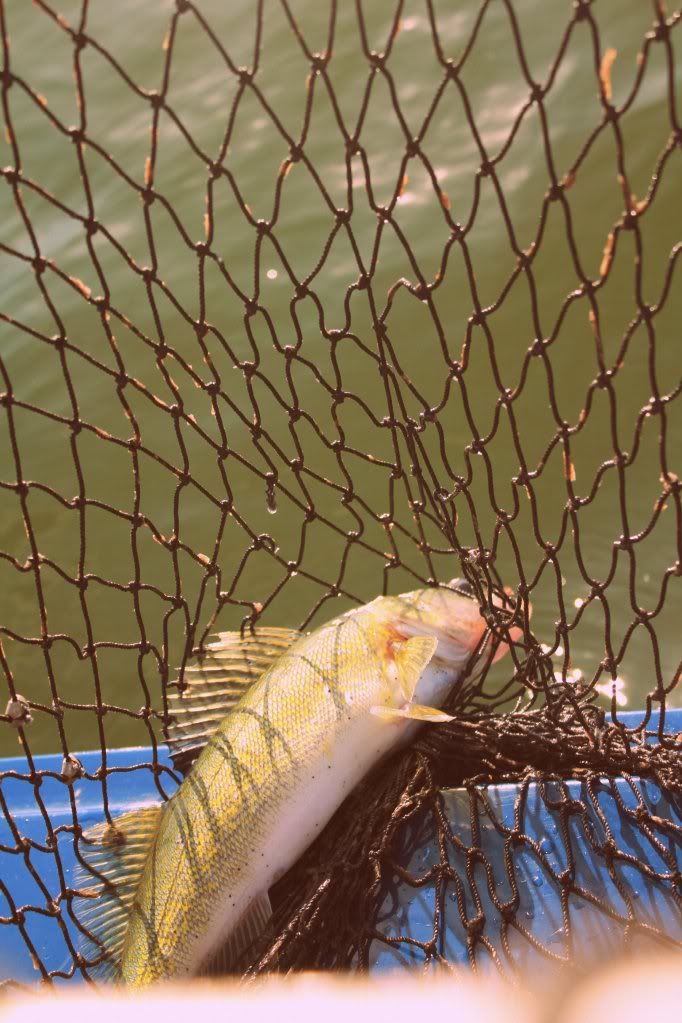 yep. I caught this one. I am the master fisherman.

and my attention span becomes less, and less.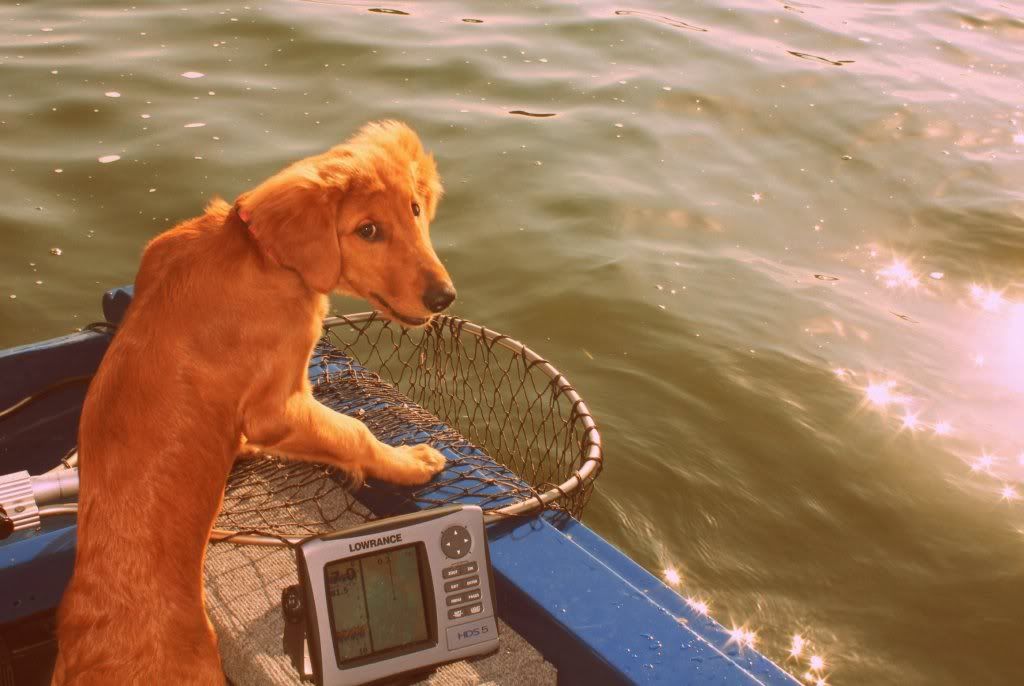 Kona loves going fishing. She stares in to the water and waits for a fish rise out of the water on our line. She gets so excited as a fish lowers into the boat. She jumps, paws at it, and hops like a bunny.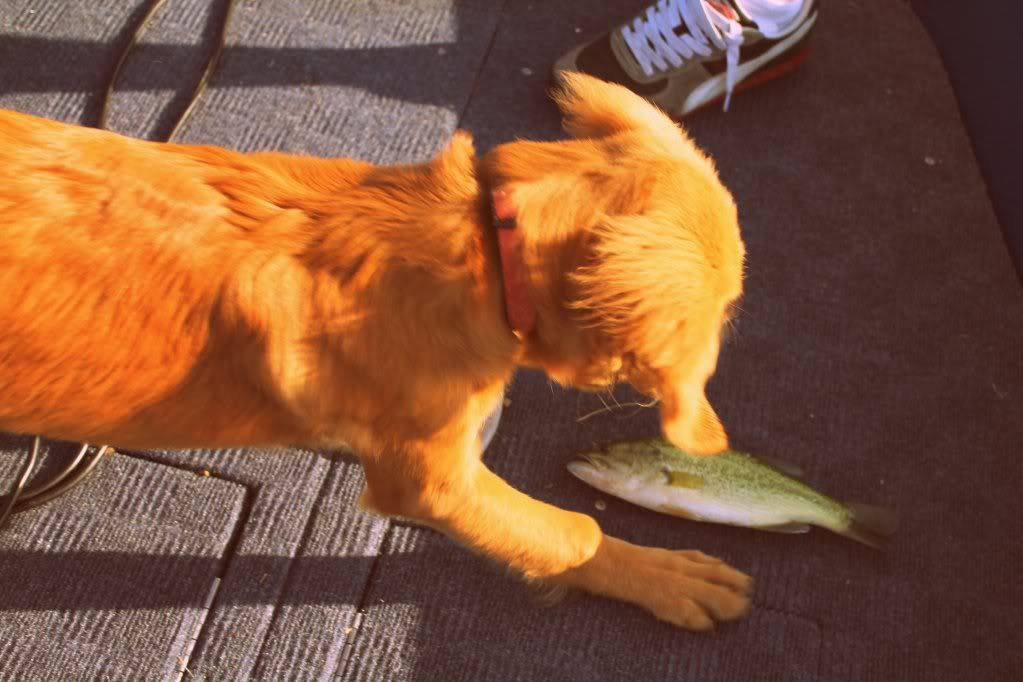 I wish I was excited about anything as much as she is about these fish.
Then little miss ADHD gets bored and moves on to the next exciting thing.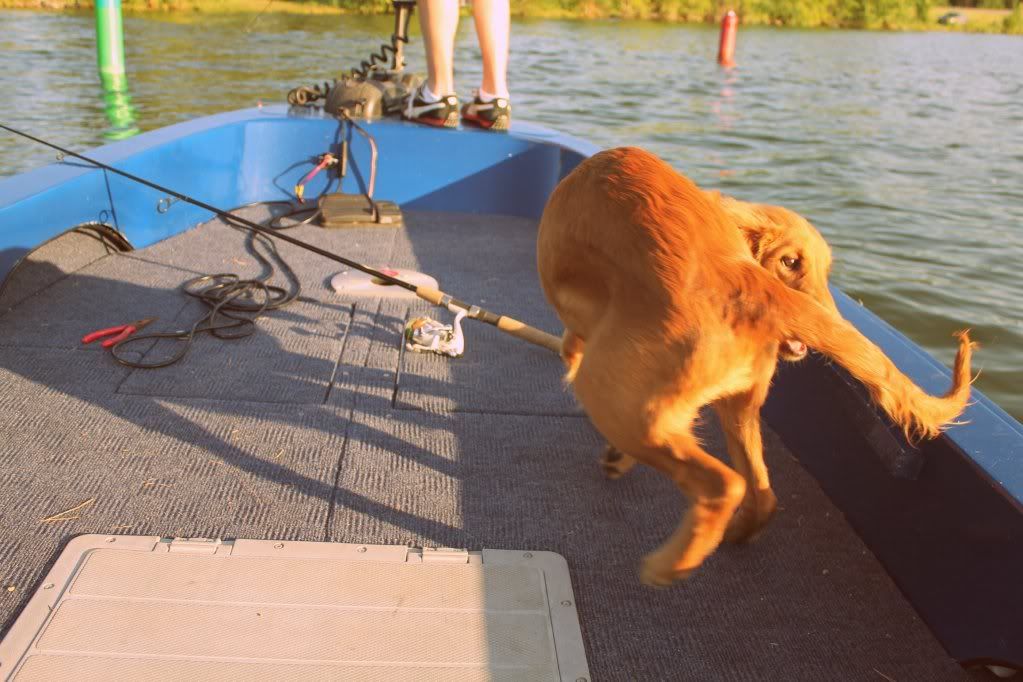 Watching her chase her tail never gets old. Round and round she goes. Funny girl.
I enjoy the moment, the adrenaline rush, the excitement of getting a fish on your line. Even more than that- I love sharing something that is so special to my husband.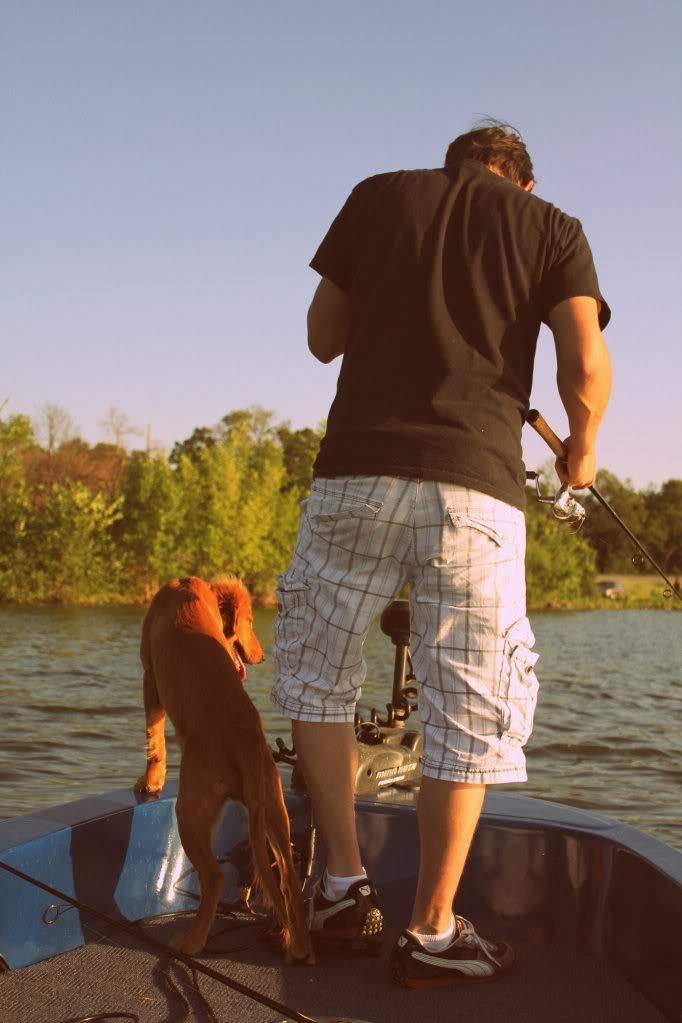 I am so blessed to have this little family. You would think these two have always been the perfect duo.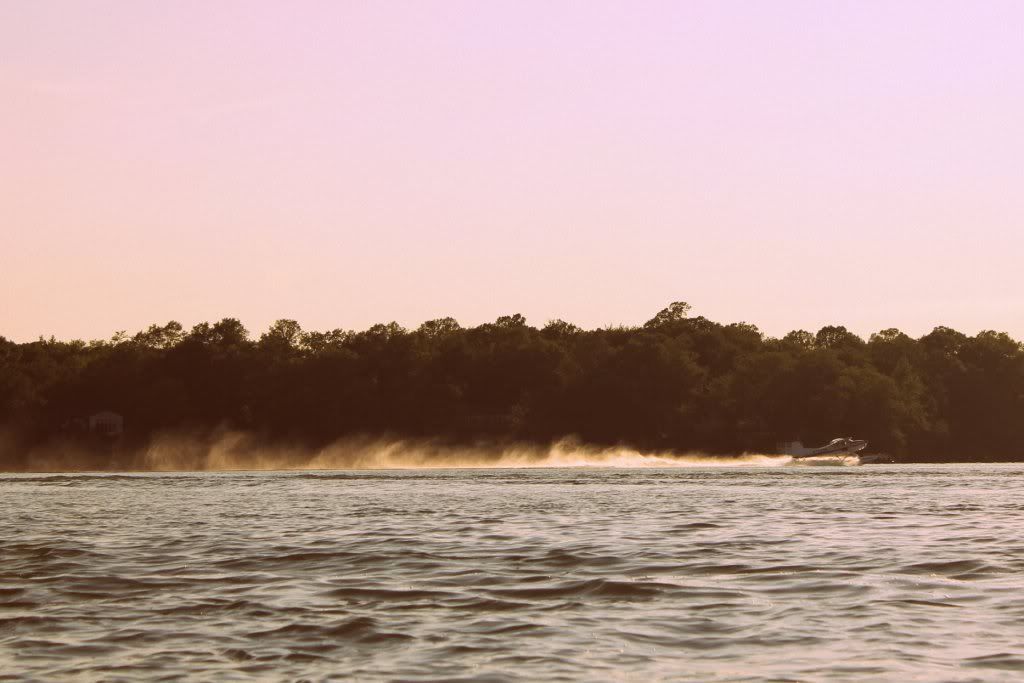 My attention drew thin as I had only caught three fish. Thankfully, there was other entertainment. I have never seen a water plane take off. Pretty neat. We don't have a lot of these on the Minneapolis lakes.
Sun started to fall behind the horizon, and we headed back in. We ended our night with a quick game of fetch.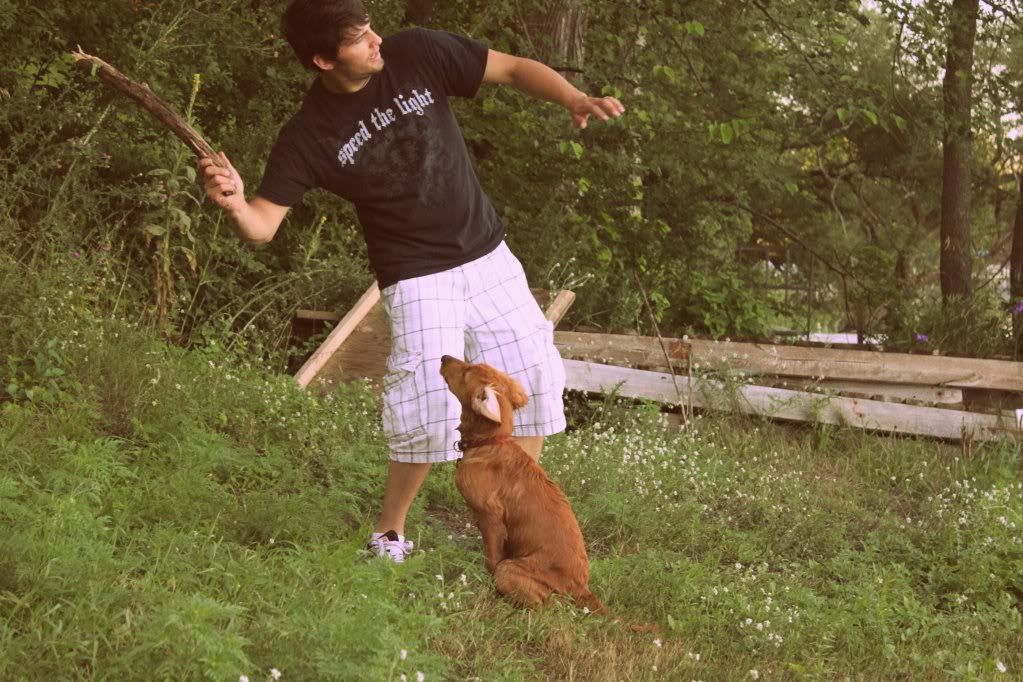 sit. stay..... no stay..... fetch!
She is still getting over this unknown fear of directly jumping in the water. She goes for the shorter dock. Step 1, Step 2, splash!
She has become great at this game. She aims to please, which makes life a little easier as pet owner.
She grabs the stick and swims on in. She learned how to swim a couple weeks ago- properly. Before was cute- paws up to her face, splashing and she slowly worked her way around the water. As she approaches the shore we applaud her with praise as if she has accomplished an amazing feat. Pride beams from us as we pat our 5 month old puppy on her head. It's amazing how these little furballs can have such a tight grip on our hearts.
Mosquitos are thick. The sun is going down. We feel full as we head back to the camper. A beautiful, peaceful night in a favored location.
And a Minnesota summer night captures my heart again.
{S}