The name of the recipe I want to share with you may not seem appealing to everyone, unless you grew up on the stuff. I did and it's amazing to me. I love it, it's delicious. Plus, it's crazy easy.
I used to stay at my Grandma's house when my mom was a flight attendant. You can't beat the food she made for me- but then again you could probably say the same about the food dishes you were raised on.
Here it is, hope you like it or at least try it!
Creamed Potatoes and Peas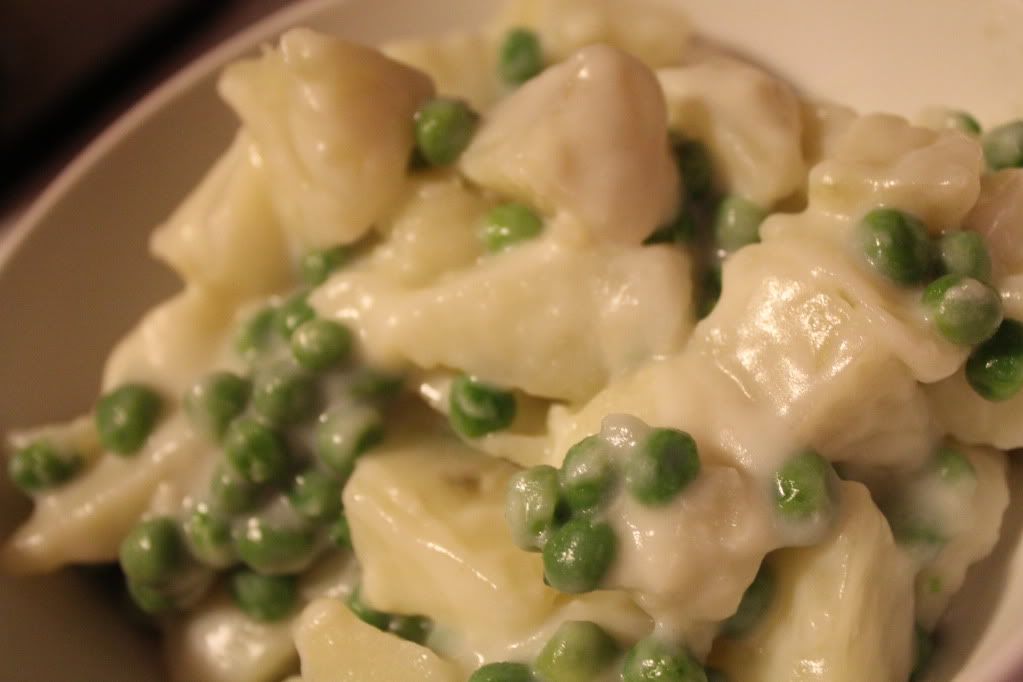 1 lb small red potatoes
2 1/2 c frozen peas
1/4 c butter cubed
1/4 c all purpose flour
1/2 tsp salt
dash pepper
2 c milk
Peel and quarter potatoes. Place in large saucepan and cover with water. Bring to a boil. Reduce heat; cover and simmer for 10 minutes. Add peas, cook 5 minutes longer or until vegetables are tender. Drain in a colander and set aside.
In the saucepan, melt butter on low heat. Add flour and mix with butter until combined. After lumps are gone, add milk. Stir until thickened and bubbly.
Add vegetables and mix to coat.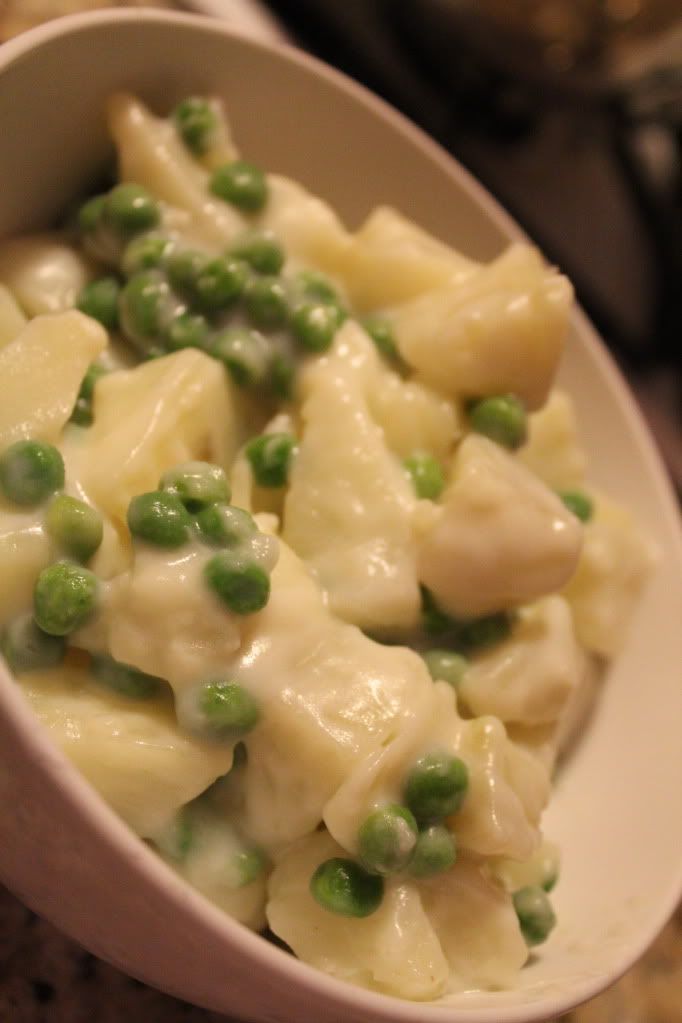 Enjoy!
Pairs nice as a side dish with breaded chicken or fish.
{S}