I have always admired knitted throw pillow covers, and always wanted to make one. With too many projects, and too little time, I opted for a different option than knitting my own. I thought I would used an old sweater.
I took a trip to Savers and found two sweater that would work for the look I am going for.
I would recommend using a men's large or extra large sweater, but I couldn't find any on that say that would work for me. I headed over to the ladies department and found these two. I am still debating on using the sweater on the right. The one on the left is size small, and just about completely unpractical for this project. But, I fell in love. I thought the pattern was like nothing I have seen and thought it would be awesome for a pillow cover. I also spend more than I would have liked to... This sweater would only work for a smaller oblong pillow due to its small size.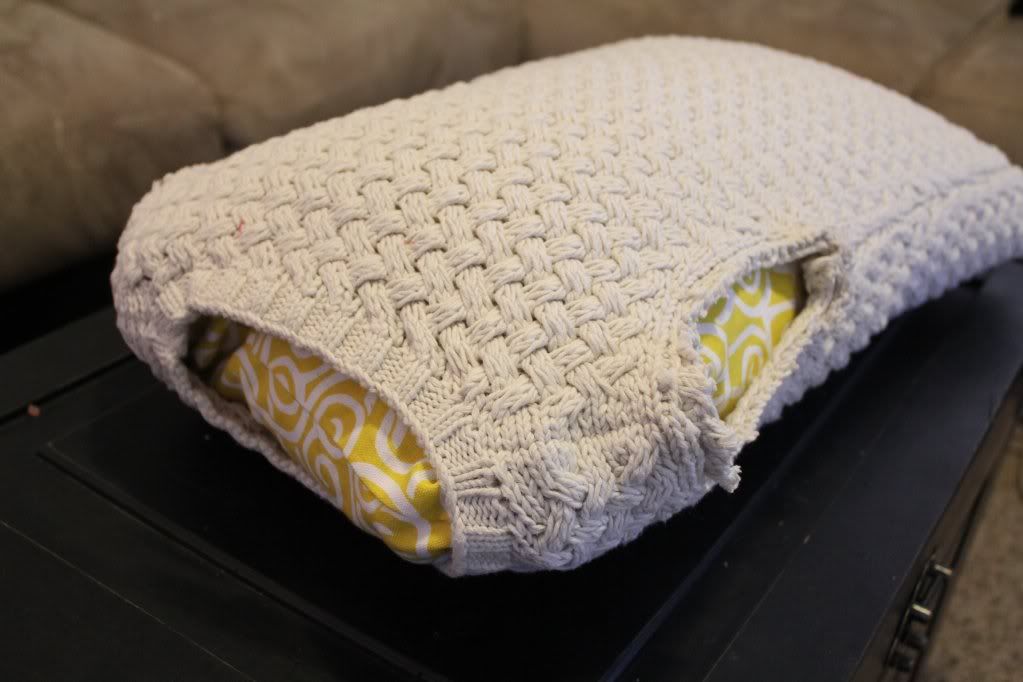 I cut off the arms on the OUTSIDE of the seam to help prevent the sweater from fraying. I then fitted the sweater onto the pillow. This is the neck and arm side.
Here is the bottom of the sweater. If the sweater was a little longer, I would have sewn it together above the ribbing on this side. I would have loved having 3 big wooden buttons as an accent, but space unfortunately didn't allow!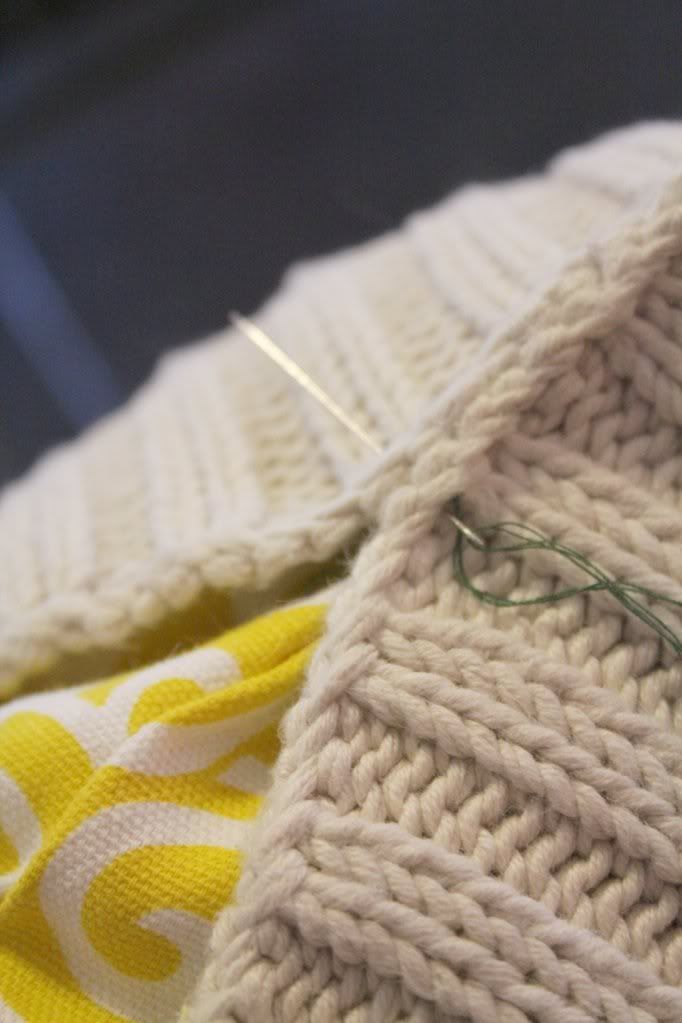 I had to sew by hand. It gave me a little more maneuvering power, plus my sewing machine wouldn't have made it through the thick fabric. It surprisingly went fast, which is a big plus.
And here it is... finished!
Since I put it down and took a picture the moment I finished, I had not yet fixed out the lumps and bumps. It will need a little reshaping. Overall, very happy! Now I can change out my winter pillows with my summer for added season decorating excitement. Ah, the simple joys in the life.
Cheers to short projects done in a day.
{S}