I wasn't intending on sharing this since it wasn't my original design, but it was such hit I couldn't help but share!
I made these for our superbowl party. My hus must have been a fan too, because later he asked, "What else could we combine to stuff in there?!"
I found this recipe for a fancy homemade mac n cheese eggroll on a blog. I have to inform you, I am not sure of the website of this recipe- just know this isn't my original idea.
I made a box of mac n cheese according to the directions. I then dropped a spoonful on a wonton wrapper. Wetted the edges with water, folded into a triangle, and brought the sides up to the top.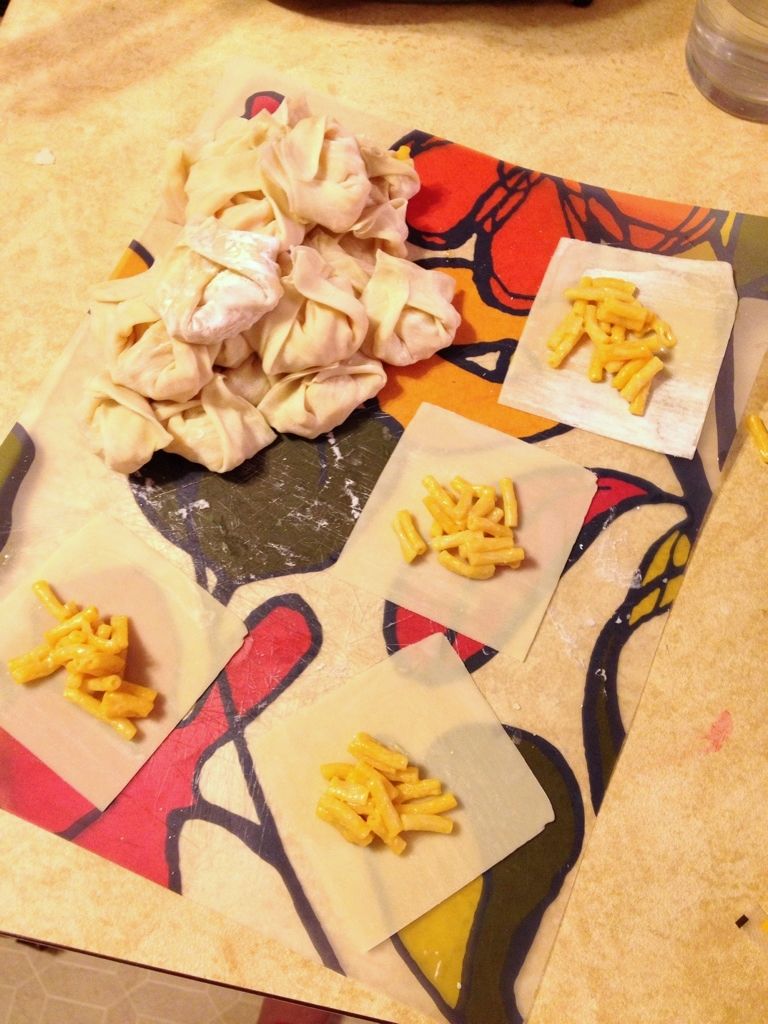 Via iPhone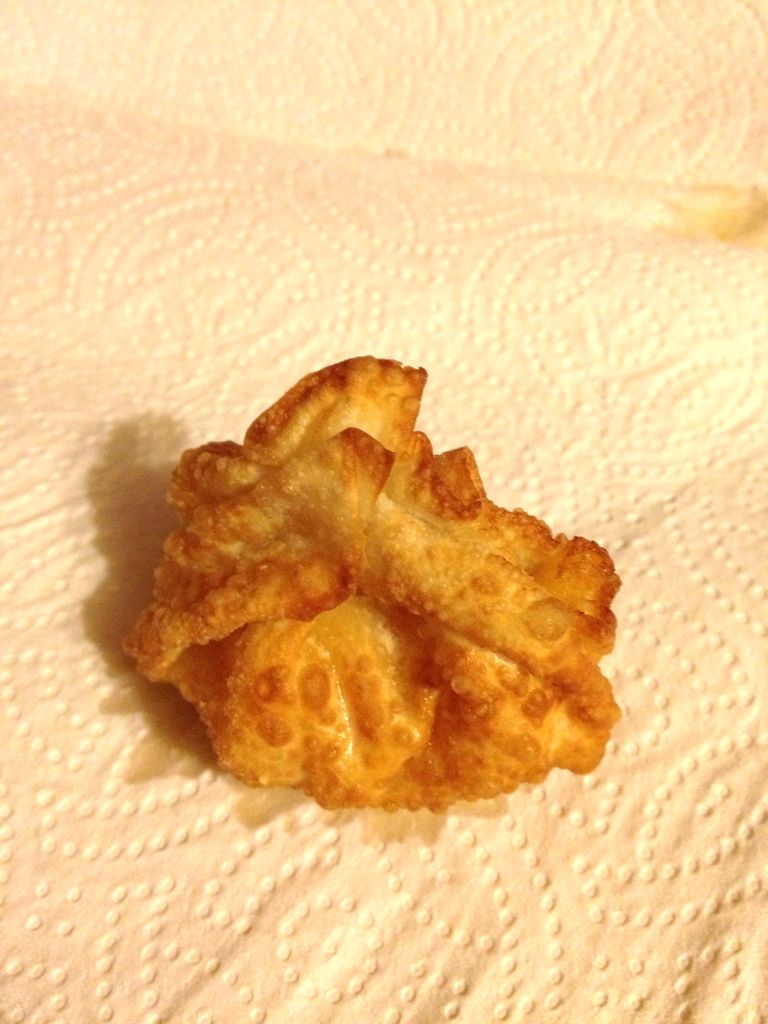 Then deep fried them until they were golden and crispy! To top of the health catastrophe that they are, I lightly sprinkled them with salt.
1 package of Mac N Cheese to 60 wonton wrappers.
You're Welcome.
partying Here and Here!