I had meant to share this BEFORE I went on vacation, but my timing doesn't always work out. Just like the Christmas posts I took pictures for, and then never wrote. Thumbs up for me.
I had a fun evening a couple weeks ago with a friend. She introduced me to this delicous punch mixture. We had individual servings of it. A few nights later, we had a girls night at church with a Valentine's theme and so I thought making this punch with a couple adjustments would be a fun addition.
There are only 4 ingredients:
-Pink Lemonade
-Sprite
-Raspberry Sherbet
- Frozen Raspberries
I bought these silicone trays at Target. I had been eyeing them up for a while and had to get them.
I made pink lemoande ice cubes with them and added raspberries. I heated the frozen raspberries and mashed them. Then added them to the pink lemonade.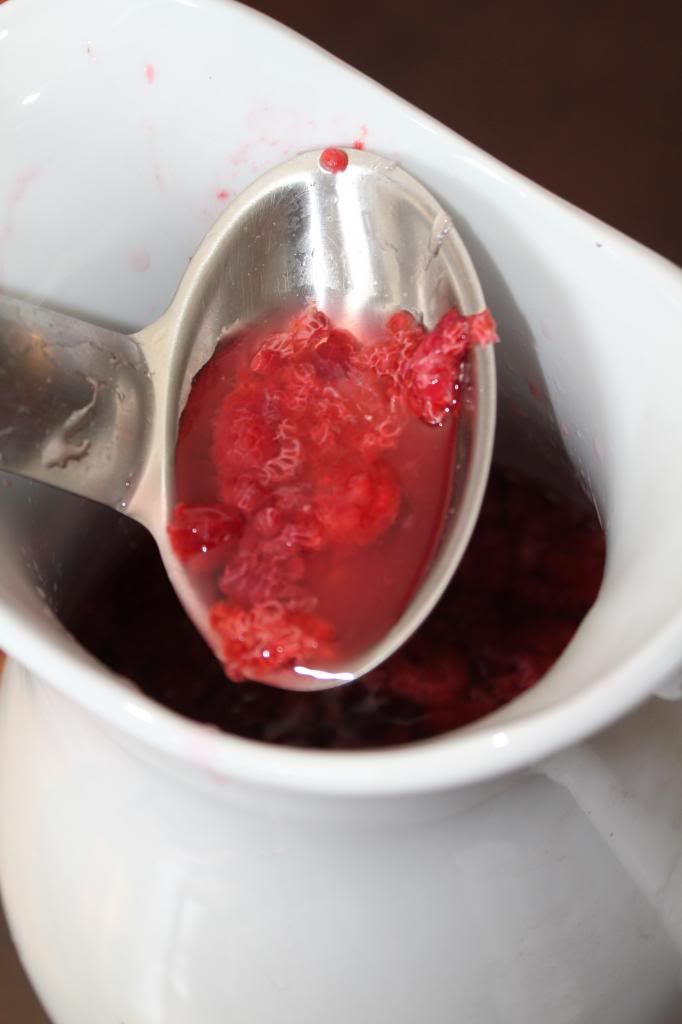 Froze them until they were solid, and had this cute addition
Just mix the ingredients of the punch, and add the heart ice cubes to the top.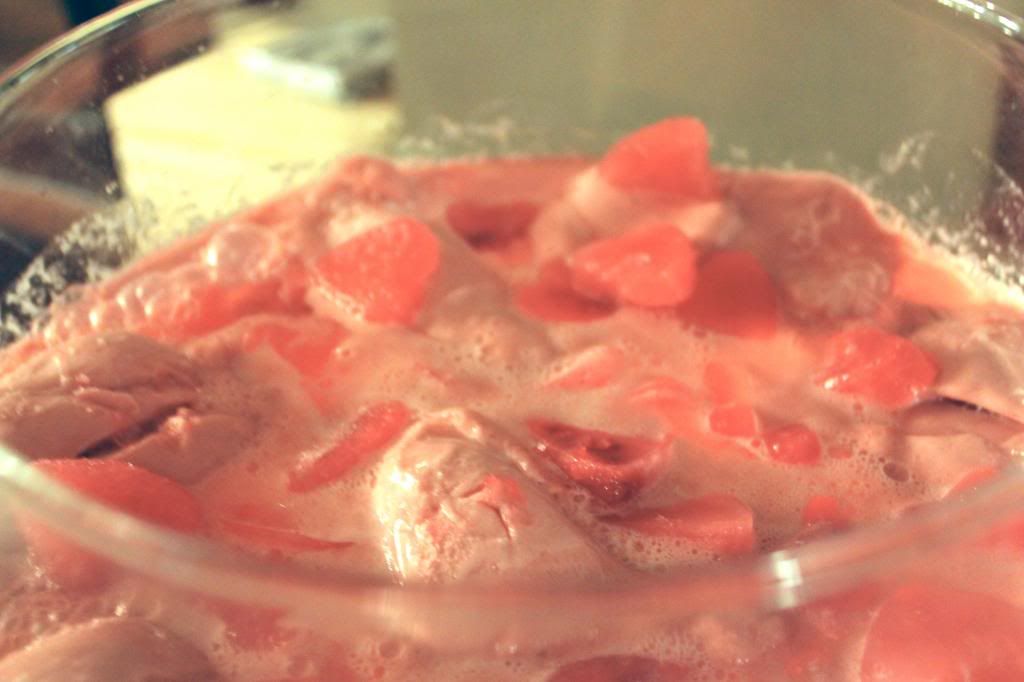 Festive and outta-control delicious. Happy Belated V-Day!
{S}
Partying at
The Gingerbread