I'm joining in LOCK LOVE WEDNESDAY with my girl
Christy
! Just trying to be creative and motivated with my hair and taking snapshots on the cellular to share with you! Even a stylist gets in a rut when it comes to hair!
First off, a couple weeks ago i took the plunge! Heres my before...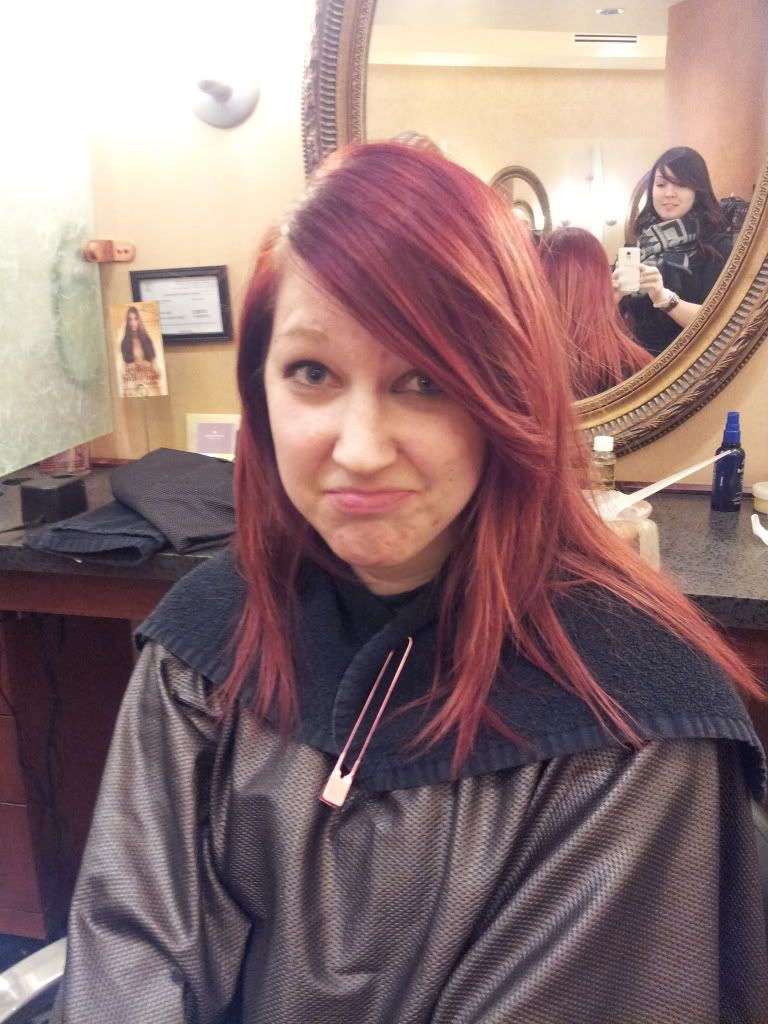 And about 5 1/2 hours, 2 pravanas (color remover), 3 bleach washes, a full foil and an all over color and a nice haircut... Here is the after!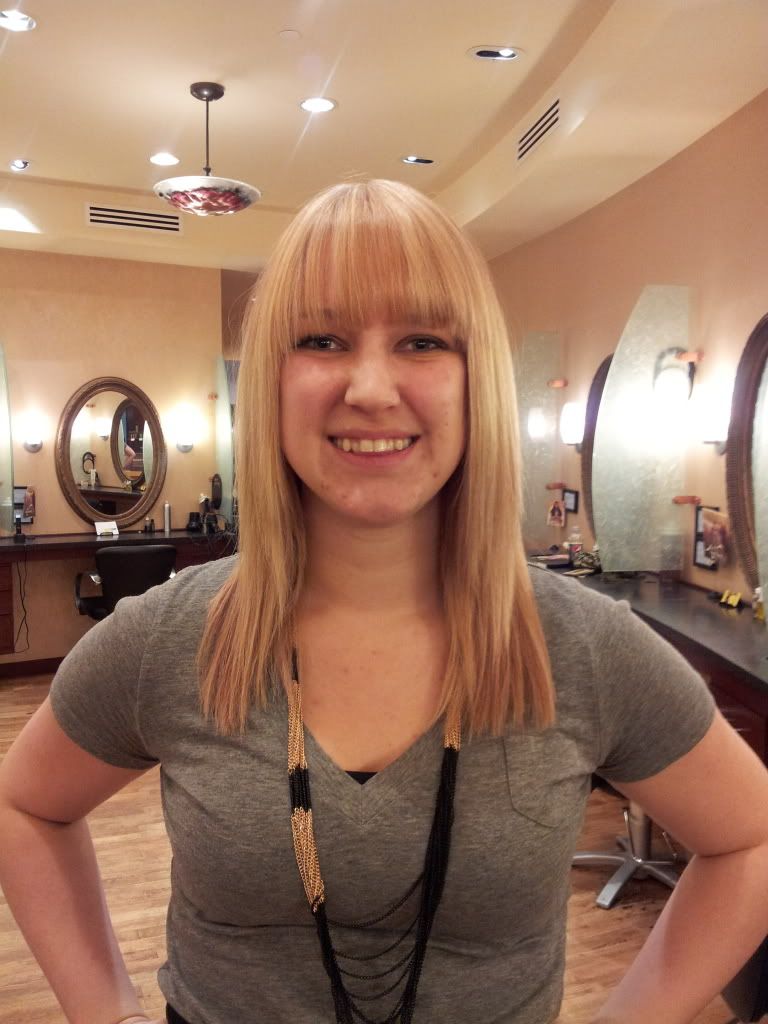 I guess a nice big change helps with styling your hair again! Get ya out of that rut!
Here we are curled with a 1" curling iron and I took about 2-3" sections so it wouldn't look like a fro. Sprayed it before and after with Aveda's Air control and once it cooled off, fingered through it. voila!
I wash my hair about every 3 days so, the curls were a good two days!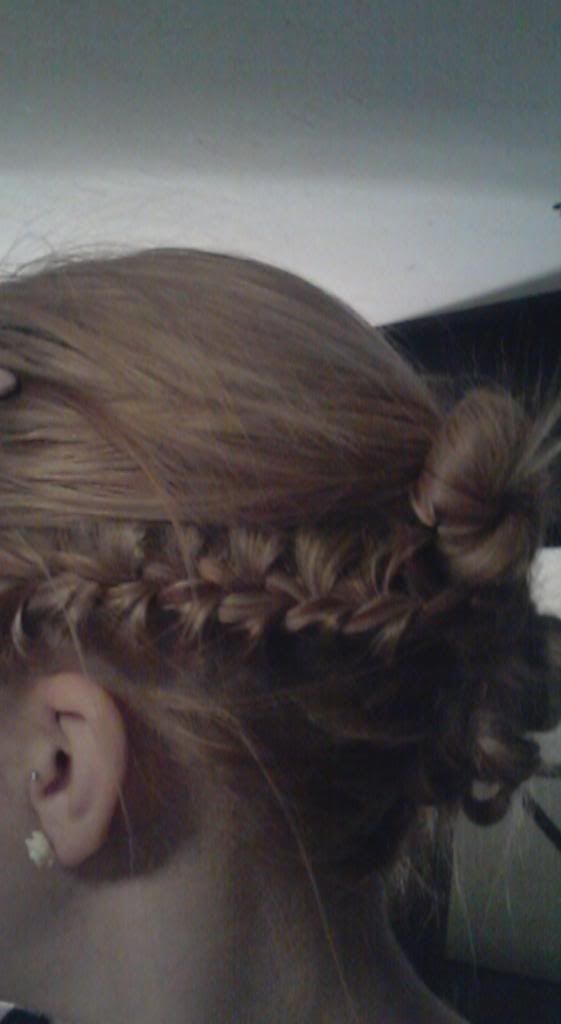 Sorry that its hard to see but, this one I divided my hair into 3 parts horizontally. clipped up the top part and the bottom part and french braided the middle sides, both into the middle and bobby pinned my ends into a bun. The bottom part (which you cant see) I french braided up, than into a bun once I ran into the middle sections. The top, I gave a little teasing to and just put that into a bun, right above the middle section. pinned my bangs back with a heart bobby pin for V-day and a little Air control.
Heres what the back kind of looked like. ( I'm an idiot when it comes to taking pics of the back of my head ha)
Honestly, it only took me 5 minutes. If you know how to french braid, it's just a little practice being able to french the side of your head. The bottom, I tipped my head upside down and that helped braid! Super easy and cute for valentines day!
Next day I washed my hair and wore it half up (sorry no picture of that) and so the next day it made it super easy to redo the half up look and throw the rest of my hair into a messy bun. It only took 1 minute and about a dozen compliments.
How have you been wearing your hair?? Join me and take weekly snaps of your hair and share how you put it up!